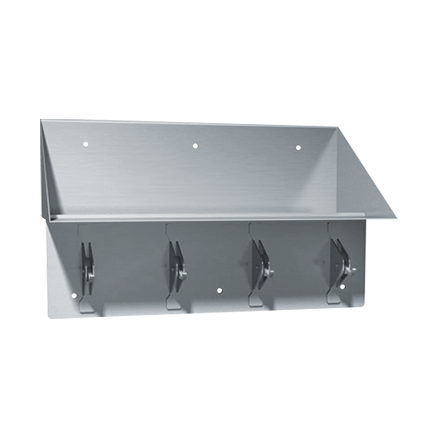 137
Book Shelf/Clothes Hook Strip- Front Mounting
---
Book shelf and back plate are fabricated of 14 gauge stainless steel type 304 with satin finish. Hooks are 7 gauge and brackets are 11 gauge stainless steel. Hooks snap down for safety if excessively loaded. Unit has 6 holes through back for front mounting.
Product Specifications
---
Overall Size
18″ x 11″ x 8″ (460 x 280 x 200 mm).