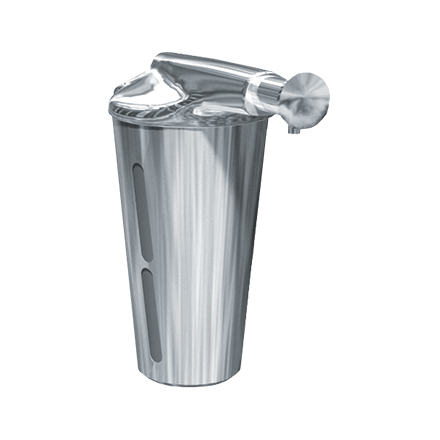 0351
Soap Dispenser (Liquid) – Surface Mounted
---
Stainless steel housing with mirror finish and removable plastic globe, concealed mounting. Used for viscous lotion soaps, and synthetic detergents.
Capacity: 12 ounces (0.4 L)
Soap Requirements: Proper usage of this dispenser requires, that only soap within the following range for viscosity and pH may be used. 
Viscosity Range (mPa·s or cP): 50 – 3500
pH Range: 6.0 ~ 8.0
A complete Dispensing Chart and other relevant technical documents are available for all dispensers. 
Product Specifications
---
3-3/16″ x 6″ x 6-3/16″ (80 x 150 x 160 mm)