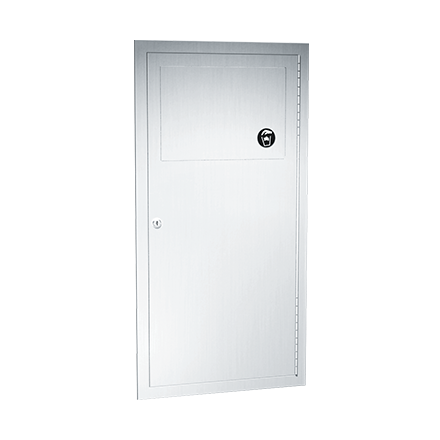 04733
Waste Receptacle – Recessed – 3 gal.
---
Self-closing panel covers the receptacle opening, removable 3 gal. (11.4 L) stainless steel waste receptacle.
Users push door to deposit waste material. Push door is self-closing. Maintenance schedule determines waste removal cycle. Unit is emptied by unlocking door and removing waste container.
Product Specifications
---
Overall Dimensions:
14-1/4″ x 28″ x 4-1/2″ (362 x 711 x 114 mm)
Wall Opening: 
12-3/4″ x 26-1/2″ x 4″ (324 x 673 x 102 mm)