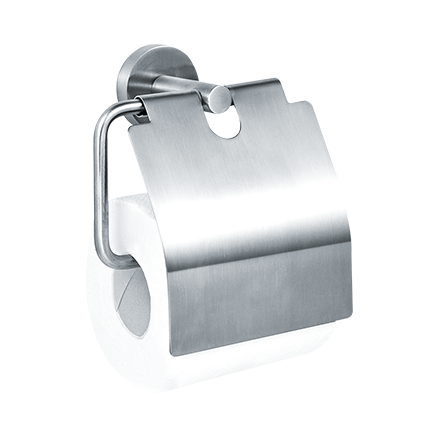 7314-H
Toilet Tissue Roll Holder (Single), Hooded
---
The toilet paper placed on this bail-type holder has unrestricted feed. Its design allows for easy replacement by maintenance or even guests. All exposed surfaces have a satin finish stainless steel. Paper bar is reversible to change handing.
Satin finish stainless steel hood. Hood adds weight for easy tear and also protects paper roll from water droplets.
Product Specifications
---
5-1/4" x 5" x 2-9/16" (133 x 127 x 65 mm)
American Specialties, Inc. reserves the right to make design changes or to withdraw any design without notice.