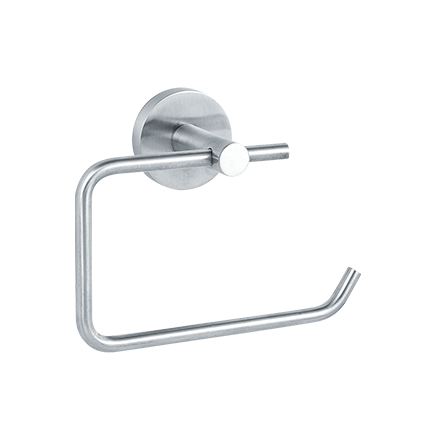 7314
Toilet Tissue Roll Holder (Single)
---
The toilet paper placed on this bail-type holder has unrestricted feed. Its design allows for easy replacement by maintenance or even guests. All exposed surfaces have a satin finish stainless steel. Paper bar is reversible to change handing.
Product Specifications
---
5-3/16" x 3-3/8" x 2-3/16" (131 x 86 x 56 mm)
American Specialties, Inc. reserves the right to make design changes or to withdraw any design without notice.