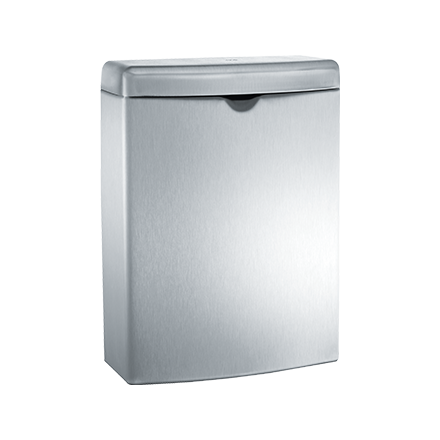 20852
Roval™ Surface Mounted Sanitary Waste Receptacle
---
Lid is drawn one-piece construction and is secured to the cabinet with a heavy-duty 9⁄64″ multi-staked concealed piano hinge.  Cabinet front is formed seamless and capacity of the unit is 1 gal. (3.8 L).
Product Specifications
---
Overall Dimensions:
7-1/4″ x 10″ x 3-1/2″ (185 x 253 x 89 mm)
Surface mounting collars conveniently adapt standard recessed mounting cabinets for use on walls with insufficient depth for recessing or wall materials that would make cutouts impossible.